Falling Prices Help Solar Add Value to Your Home

Posted on: 11/30/2018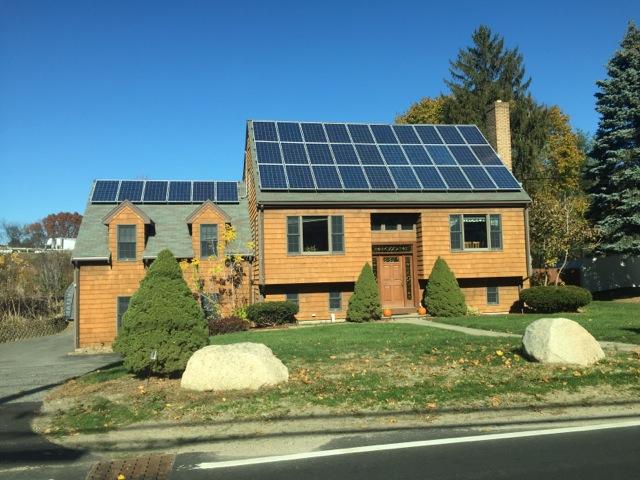 Having solar panels on your home used to be "more of an 'earth warrior' statement than a great way to power a home while reducing electric bills." It is no longer the case. When the solar panels were first introduced back in the 1970s, the cost per watt used to $70. According to the National Renewable Energy Laboratory's (NREL's) most recent report, it is now only $2.8 per watt in early 2017. It has now become a truly worthy investment for many homeowners.
More than 1.4 million American homeowners have already chosen to install solar panels on their home. Since the Solar Energy Industries Association (SEIA) announced that 1 million US homes had gone solar in August 2016, the industry advocacy group is predicting another 1 million in 2018.
How does this affect the value of a house then?
"It is not only the recoup period that homeowners question but how acceptable is it in your market? If you are in a market that is environmentally conscious, homeowners may install solar PV to do their share for the environment and in those markets, solar PV may add value," Adomatis explains warily."In markets where kWh [i.e. kilowatt hour] costs are high, utility grids are questionable—resulting in blackouts, or the market has accepted solar PV as a feature they want, it may add value."
"The owner must decide if they are willing to accept the numbers and hope that if they sell before they recoup their money, will they receive a high selling price because of the solar PV," Adomatis says. "If they can, they will at least recoup some of the initial investment."
"There are certainly a growing number of buyers that are aware of their own environmental impact. For that percentage of buyers, the cache or showing off they have solar PV on their rooftop certainly is part of the value proposition to them, absolutely," contends Craig Foley, chief of Energy Solutions with RE/MAX Leading Edge and founder of Sustainable Real Estate Consulting Services.
According to the report U.S. Solar Market Value Report – 1st Edition: Further Evidence that Solar Adds Value to Real Estate, that covered several active states including Massachusetts and California, solar panels do add value to a home.
For more insights into the report, visit: https://www.solar-estimate.org/news/2017-12-10-research-shows-solar-adds-value-homes-12112017