Low Carbon Multifamily Retrofit Playbooks - Available Online for Free!

Posted on: 05/08/2021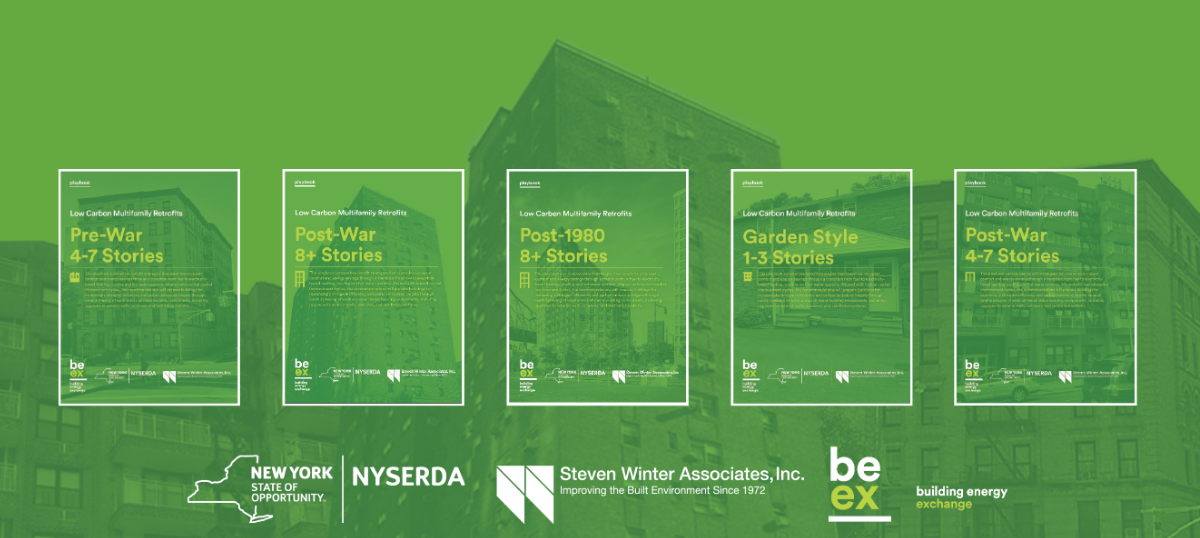 The New York State Energy Research and Development Authority (NYSERDA), Steven Winter Associates and the Building Enegy Exchange (BEEx) have published a series of five free low carbon multifamily retrofit playbooks.
The playbooks are organized by common building types: Pre-War 4-7 stories, Post-War 1-7 stories, Post-War 8+ stories, Post-1980 8+ stories, and Garden Style 1-3 stories, and include retrofit strategies to maximize comfort while saving energy by transitioning to electric-based HVAC and hot water heating systems.
The playbooks recommend retrofit best retrofit practices aligned with typical capital improvement cycles, to prepare buildings for current and future energy efficiency and emissions targets, while also optimizing occupant comfort and energy savings. Each books is organized by building system: lighting & loads, envelope, ventilation, heating & cooling, and domestic hot water– explaining common existing systems, typical issues, and recommended steps. Recommendations are phased across building components, including upgrades to exterior walls, windows, and ventilation systems.
Explore each playbook or download all five as a compiled .zip at https://be-exchange.org/lowcarbonmultifamily-main/