Global GreenTag Launches the World's First Modern Slavery Transparency Declaration

Posted on: 03/05/2020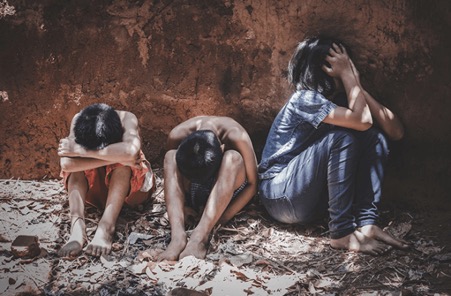 "The time has come for Modern Slavery to be removed from history,"
-Mary-Lou Kelly, Global GreenTag, Managing Director
Global Green Tag has launched the start of a world first Modern Slavery Transparency Declaration, the Global GreenTag MSD, at the New York Build Expo where delegates were invited to become part of a global stakeholder consultation process to ready the Declaration for industry by the end of April 2020.
According to Mary-Lou Kelly, Global GreenTag Managing Director ,"The Global GreenTag MSD addresses a profound humanitarian problem. It is a thorough scorecard that makes it a prolific risk assessment process that will formally recognize manufacturers who are taking responsibility and accountability for their choices in procurement to help minimize the conditions of Modern Slavery prevailing in global supply chains."
The Global GreenTag product assessment team led by David Baggs, Global GreenTag International's co-founder, Program Director and CEO have made a significant step forwards in developing this first Modern Slavery Transparency Declaration, said Ms Kelly.
Ms Kelly explains, "As a Product Certification Standard, Global GreenTag has always addressed issues of ethical labour sourcing and social impacts, but, we all got very excited when Government Legislations pertaining to incidences of Modern Slavery first began to roll out in California, then the UK and more recently Australia. We say thank you to Governments who are making this an issue to stamp out. Mandation and legislation are crucial to bring about the depth of changes that we need to see happen. Hopefully these moves by Governments will eventually trickle out to give more attention to and increase legislation for protection of the environment and minimize impacts on our eco systems as well."
For additional information: https://www.rateitgreen.com/green-building-community/discussions/sustainable-building-certifications-and-labels/global-greentag-launches-the-world-s-first-modern-slavery-transparency-declaration/4287