Global GreenTag Awards Mainland China Sales Agency to CBME to Provide Green Building Product Certifications for Export

Posted on: 04/02/2021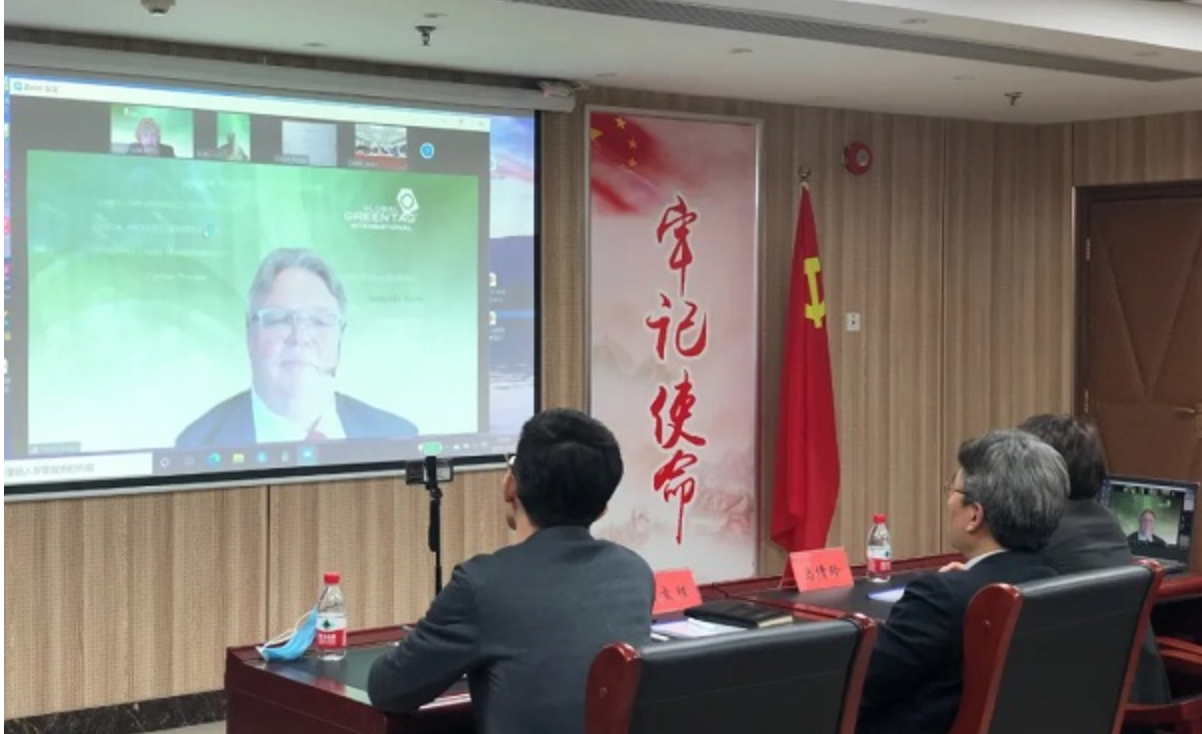 The National Building Materials Exhibition and Trade Centre (CBME), the largest agency representing more than 30,000 building materials manufacturers in Mainland China, has signed an exclusive Agency Agreement with Rate It Green Member Global GreenTag International, the Australian based global product certification label to certify and declare healthy, sustainable and ethical building products produced in Mainland China for export to the world.
Last week, a team from Global GreenTag International in Brisbane Australia came together online with delegates from CBME and other stakeholders in Beijing for a signing ceremony to unveil the new agreement that will be of significant benefit to building projects worldwide in the rapidly expanding green building industries and their search for trusted and certified green products.
CBME recently became authorized by the Government led National Development and Reform Commission of China to assist Chinese manufacturers to export abroad, making CBME the executive body of the China Building Materials Alliance for Global Production Capacity Cooperation.
The new agreement means that Global GreenTag's Product Certification, Declaration and Verification programs will become integral to the new role for CBME who for 64 years have created solutions to help lead, support, and empower Mainland China's thriving building materials industry. Under their new role, CBME will lead China's most capable manufactures to properly prepare and certify their sustainable products for export to the world.

For more information:
Global GreenTag Awards Mainland China Sales Agency to CBME to Provide Green Building Product Certifications for Export