Chicago Commits to 100% Renewable Energy By 2040

Posted on: 06/17/2019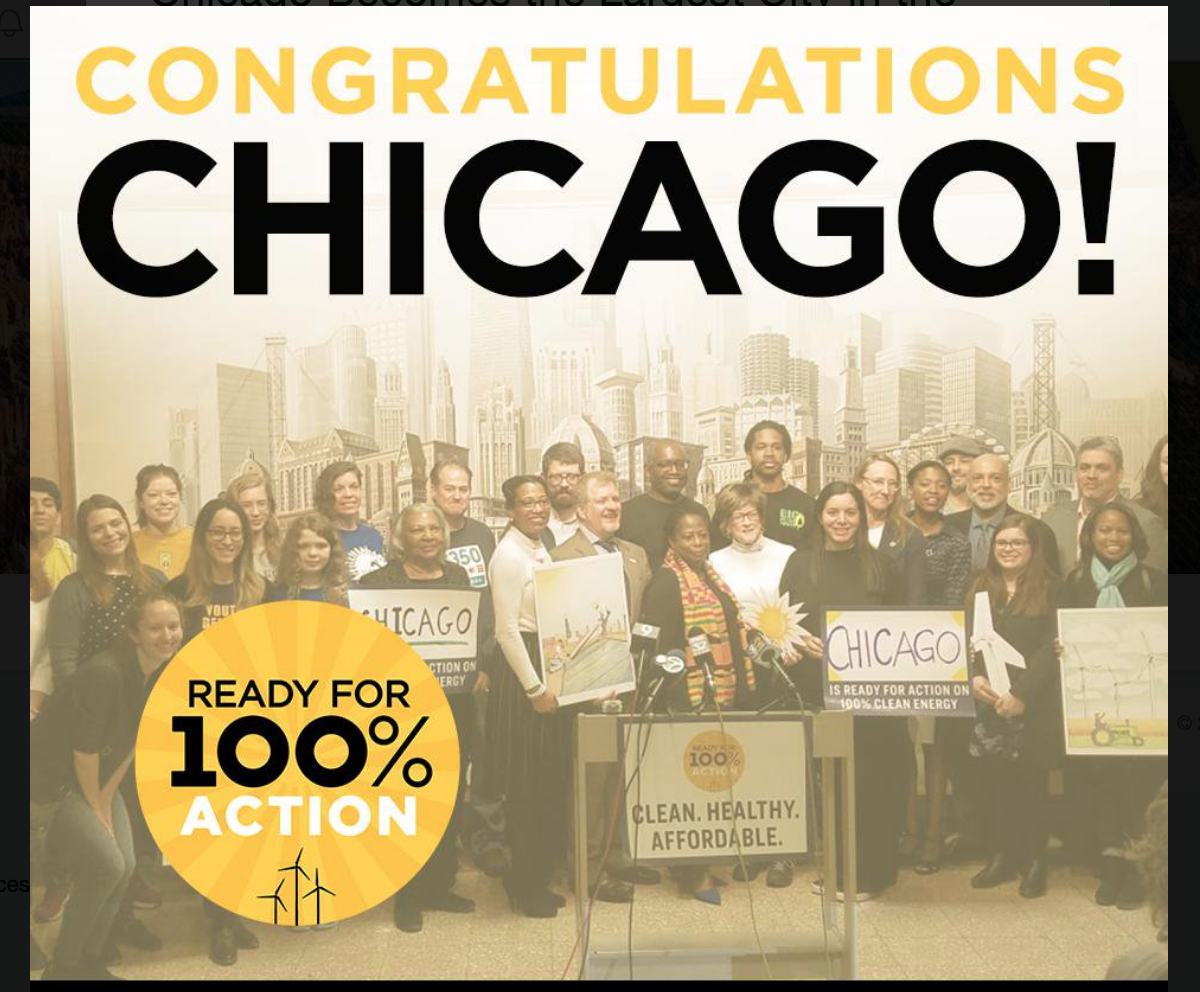 Chicago has become the largest US City to date to commit to 100% Renewable Energy by 2035, and additionally the City Council voted to electrify the city's bus fleet by 2040.
Sierra Club documents similar 100% commitments by additional cities, counties and states: https://www.sierraclub.org/ready-for-100/commitments.
According to the Sierra Club site as of June 2019, "Across the U.S. over 90 cities, more than ten counties and two states, have already adopted ambitious 100% clean energy goals. Six cities in the U.S.--Aspen, Burlington, Georgetown, Greensburg, Rock port, and Kodiak Island--have already hit their targets. These six cities now generate 100% of the energy used community-wide from clean, non-polluting and renewable sources. A city commitment to 100% renewable energy is a mandate for action."
To read more:
https://www.ecowatch.com/chicago-renewable-energy-2634313016.html?rebelltitem=1#rebelltitem1

https://www.commondreams.org/news/2019/04/10/monumental-chicago-commits-100-renewable-energy-2040
Image: Sierra Club, via twitter