Arizona Utility Announces Commitment to Carbon-Free Energy Production by 2050

Posted on: 01/27/2020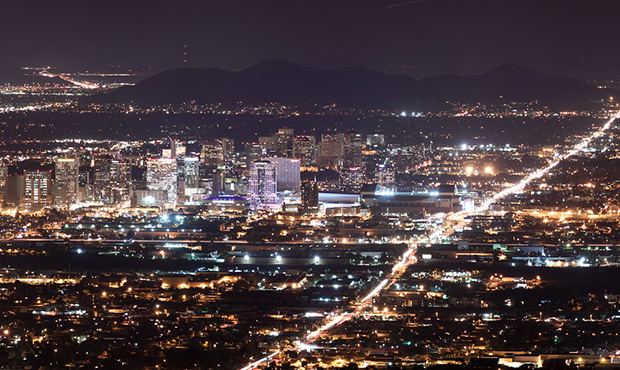 Arizona Public Service Company (APS) CEO Jeff Guldner announced that the company will produce all electricity from carbon-free sources by 2050 and will produce 45% of power from renewable sources by 2030.
The decision seems impressive, as according to Guldner, the plan to convert more than half of the company's energy supply will require technology that is not even currently available. ""Nobody today actually knows how you get to 100% carbon free...I take some comfort from the fact that there are others who also believe we can get here to 100% by 2050 even if we don't know what the answers are."
The company plans to rely on significant amounts of solar energy to meet these goals, including still-to-come- improvements in solar energy storage. Currently, the company produces 22% of its power from two coal-fired power plants, one of which was already planned to close this year, and another which will have to close 7 years early to meet the commitment. Another approximately 25% of the company's power comes from natural gas. The company currently gets 12% of its energy from renewables and 14% from efficiency projects that aim to reduce power demand. About 25% of the utility's power also comes from the Palo Verde Nuclear power plant, located about 50 miles west of downtown Phoenix.
For the full story:
https://www.rateitgreen.com/green-building-community/discussions//arizona-public-service-company-aps-announces-a-commitment-to-carbon-free-energy-production-by-2050/4218
Image: Flickr Photo/Alan Stark