A look into the future – Fresno community gets a head start on solar energy homes

Posted on: 06/13/2018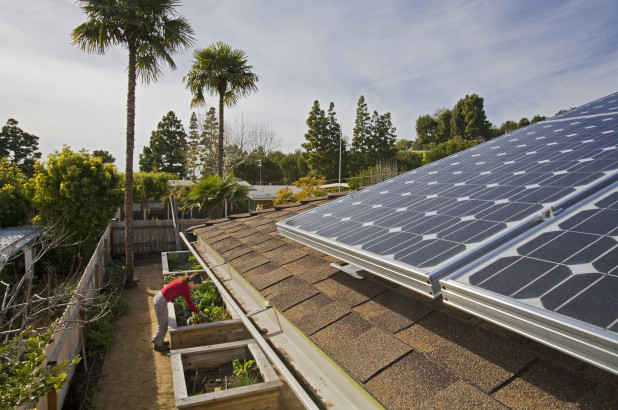 California became the first state in the nation to require solar panels on all new homes and low-rise apartment buildings starting in 2020. As a part of the overall strategy, California is hoping to offset greenhouse gas emissions with the addition of solar arrays to these new buildings. The end goal for this new mandate is for California's housing to achieve zero net energy. This means that the total amount of energy used by the building is equal to the total amount of renewable energy created by the building.
The California Energy Commission unanimously approved the new building requirement after representatives of builders, utilities and solar manufacturers endorsed the idea of solar panels. Although the new law only applies to newly constructed homes as of 2020, many construction companies are getting a head start.
The De Young Properties, a family-run construction business, has been including solar arrays on all of its homes for more than two years now. Brand De Young took it upon himself and his company to create a community of solar paneled homes in Clovis (Fresno County) California before the requirement is put into practice. This county is supposed to act as a "snapshot" of what is to come in 2020 all throughout California.
Some California residents are wary of these new standards for homes due to the $10,000 increase in housing pricing the solar panels call for. Although home owners are predicted to save $19,000 in energy and other expenses over the upcoming 30 years, many people do not have the extra money at the time of purchasing their new home. Since California is already an expensive place to live, the upfront increase does not help the current residential market.
Since California is the first state to take this jump into clean energy homes, the 49 other states will likely be watching closely and hopefully following in their footsteps.
To learn more visit the following sites:
https://nypost.com/2018/05/10/california-to-require-solar-panels-on-all-new-homes-by-2020/
https://www.sfchronicle.com/business/article/The-clean-energy-home-of-the-future-in-Fresno-12923928.php