236 US Mayors Submit Comments Opposing EPA Clean Power Plan Repeal

Posted on: 02/24/2018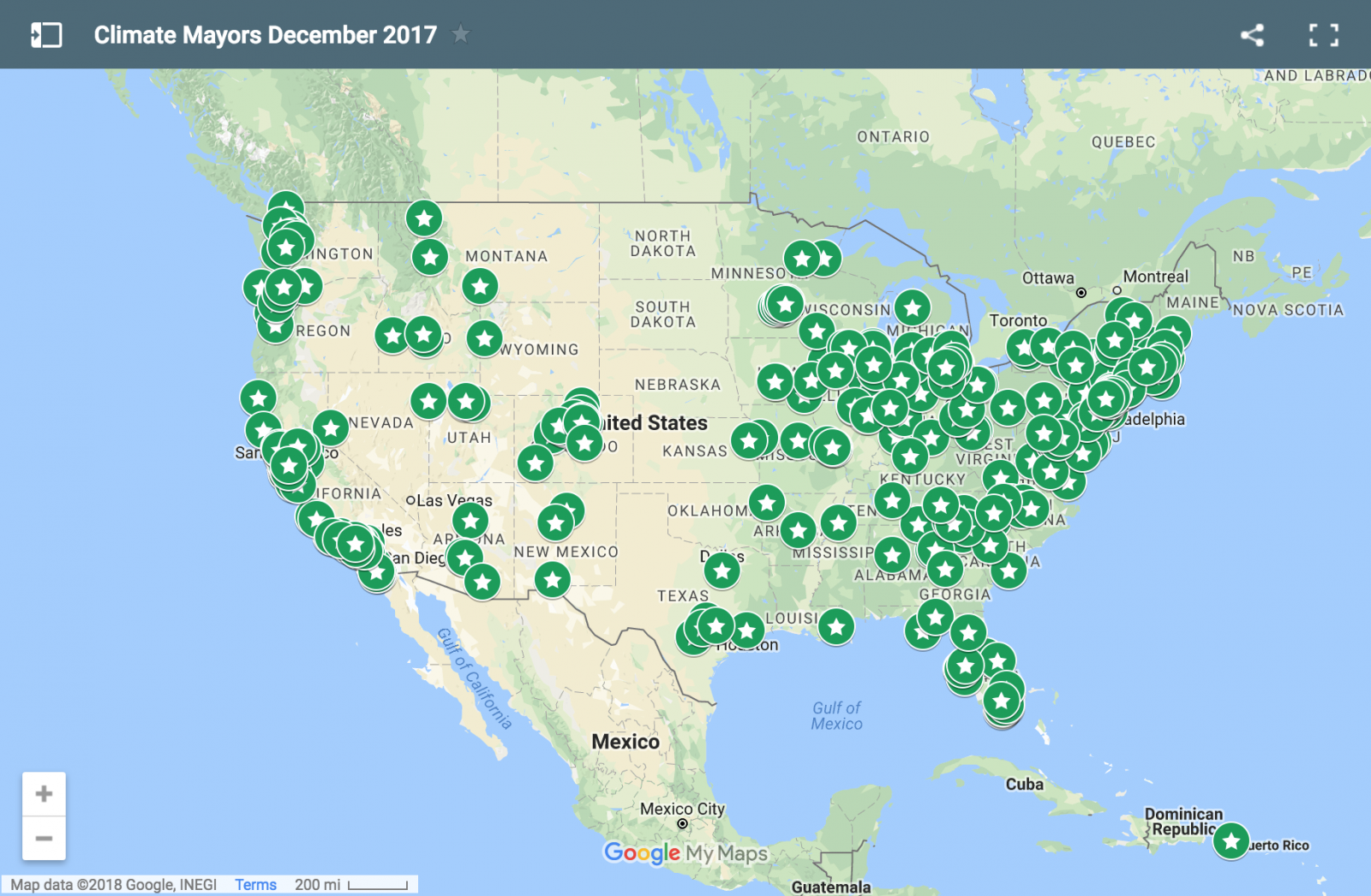 On Feburary 20, US Mayors from 47 states and territories representing over 51 million constituents, submitted a comment letter opposing the EPA's propsed Clean Power Plan repeal.
Key points include that climate change may be global but affects cimmunities locally and now, and that repaling the Clean Power Plan would slow local efforts to address climate change.
The mayors also shared some significant statisics: "A peer-reviewed study conducted by EPA projected stark differences between a world in the year 2100 where global warming averages 2 degrees Celsius—a goal for which the Clean Power Plan is critical—and one in which global warming averages 4 degrees Celsius: 57,000 fewer domestic deaths per year due to poor air quality; 12,000 fewer domestic deaths per year from extreme heat and cold in 49 U.S. cities; up to $6.4 billion in avoided annual adaptation costs from severe precipitation in 50 U.S. cities; $3.1 billion in avoided annual damages and adaptation costs from sea level rise and storm surge on the coasts; and up to $2.5 billion in avoided damages from inland flooding."
Founded in 2014, Climate Mayors is a bipartisan network of US mayors working to demonsrtae leadership on climate change.
To read the full letter: http://climatemayors.org/actions/clean-power-plan/