Wolfworks Inc. Wins the Connecticut Zero Energy Challenge

Posted on: 07/17/2019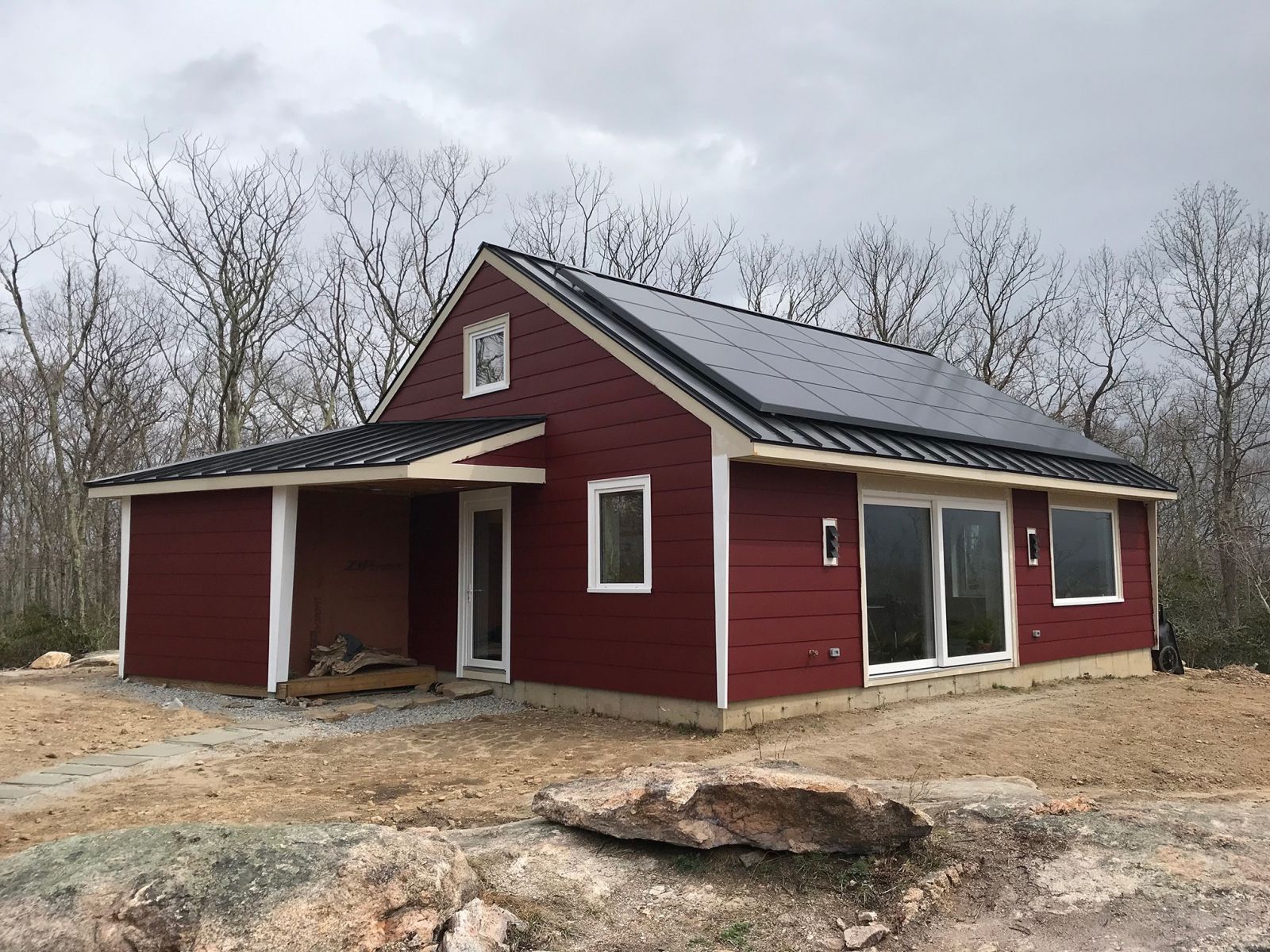 Rate It Green Member Wolfworks has won the Connecticut Zero Energy Challenge sponsored by energizeCT - for the 4th time!
The CT Zero Energy Challenge spotlights Connecticut homes that produce as much energy as they use. The 2018 Grand Prize award winning home was designed and built by Wolfworks on a hilltop site in Higganum.
With a compact 1000SF footprint, the home includes a 250SF loft space for a professional artist. The structure has a thick shell for insulation and is oriented for the large south facing triple glazed windows to harvest solar energy in the heating season, while deep overhangs avoid summer overheating.
Heating and cooling use about as much energy as a blow dryer. Constant fresh air is provided by heat recovery ventilation. All the energy the home requires is provided by rooftop solar and can be sustained by a Tesla Powerwall backup system.
Congratulations, Wolfworks!
To read more:
https://www.homesthatfit.com/our-fourth-ct-net-zero-challenge-award/