NESEA Announces Partnership with VSECU to Expand Member Access to Green Loans

Posted on: 12/16/2017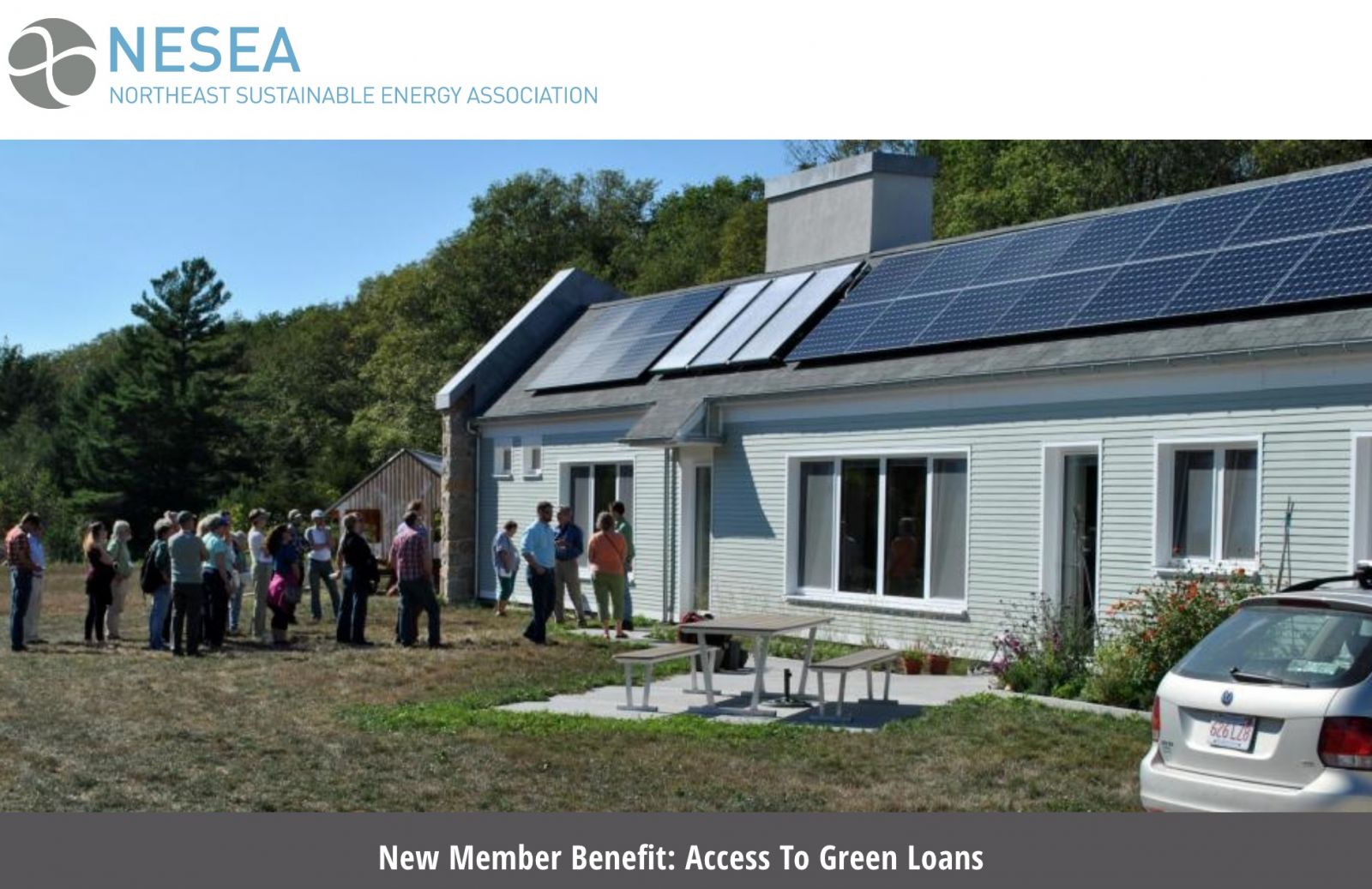 The Northeast Sustainable Energy Association has launched a partnership with VSECU, a Vermont-based credit union, to expand access to VSECU's VGreen loan program, a line of loan products and services designed to make residential sustainability projects affordable.
Those who live in Vermont have access to the program, but this partnership expands access to everyone who is a NESEA member.
This partnership helps meet the need to reduce the cost of financing energy efficenct and renewable energy projects and products.
Who is eligible for the VGreen Loan Program?
The VGreen loan program is open to all VSECU credit union members. You are eligible to open a VSECU member account if you meet one of the criteria below:
-You are a member of NESEA
-You are an employee of a NESEA business member company
-You live or work in Vermont
-You are related to a VSECU member

Note: You do not need to join NESEA or VSECU until your VGreen Loan application has been pre-approved.
VSECU also provides services/support for companies offering renewable and energy efficient solutions. Read more below!

Learn more about NESEA
Learn more about NESEA's Partnership with VSECU
Learn more about VSECU