This person has chosen to share some of their Profile Information only with Members of the Rate It Green Community. To see more information, please click here to login and become a Rate It Green Community Member (It's free!).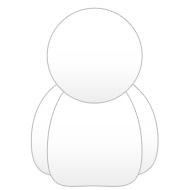 green consumer
Belmont
MA
United States
Community Member
Member Since: 08/21/2017
4 Discussions
0 Group Posts
0 Comments
0 Ratings
Activity
use of linoleum flooring in bathrooms
Does anyone have any practical experience with linoleum, such as Marmoleum, in a bathroom? The general contractor with whom I spoke advised against it since it is water resistant rather than waterproof. The manufacturer says that it should be fine as long as spills are dispatched quickly.
By Christine O. // green consumer 6 replies Last updated: 10/25/2017
Reviews, comments and other content posted on Rate It Green are the opinions of the person or organization who submitted them, and not Rate It Green or its employees.