Get Money for Your Green Upgrades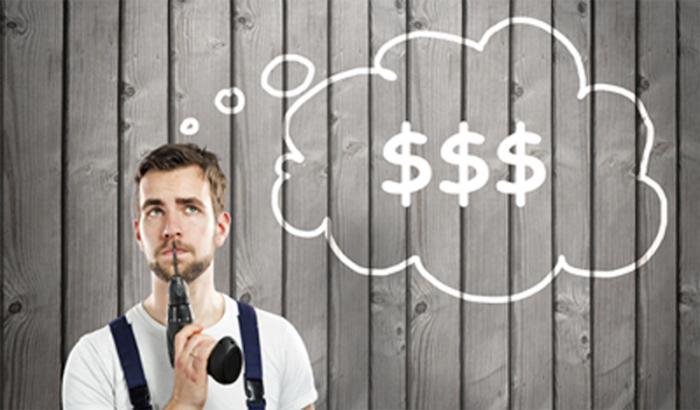 A fixer-upper's guide to find money for residential energy efficiency upgrades.
 
For first-time homebuyers who are willing to put in a little sweat equity, and make their new homes more energy efficient in the process, here are a few financial resources to help fund renovations:

- Tax Credits
- Rebates
- Grants
- Loans 
Tax Credits
Beginning in 2017, only solar panels and solar water heating projects will benefit from an IRS tax break. But, homeowners may receive up to 30% of costs associated with installing one of these solar energy systems, in the form of a federal tax credit. This credit is scheduled to expire on December 31st, 2021.


Viva Green Homes provides a year-by-year update on energy efficiency federal tax breaks. Before you submit your 2016 tax return, visit the VGH report, to make sure that you didn't over-look a potential tax credit.


Rebates

ENERGY STAR claims that households could save about $8,200 and 72,000 pounds of CO2 over the lifespan of the products it certifies.

ENERGY STAR products may no longer be eligible for tax credits starting in 2017, but there are still rebates available such as furnaces and thermostats. And the energy efficient certification program offers a handy database of rebates that may be available in your area: https://www.energystar.gov/rebate-finder
Grants

Federal and State agencies offer money—for free! State-level grant programs for residential, agricultural, and commercial energy efficiency projects can be found in this remarkably easy to use database: http://www.dsireusa.org.

The two federal energy efficiency grants to look into are the WAP and REAP programs.


WAP GRANTS UP TO $6500
The Department of Energy's Weatherization Assistance Program (WAP) offers a weatherization grant that includes a computerized assessment of your home's energy use by a professional, non-profit, energy auditor. The auditor makes recommendations of the most cost-effective energy conservations measures that would benefit your home. If you approve the recommendations, a work crew is provided to install these upgrades and WAP covers the costs up to $6,500. The grant does not include new roofing, siding, or similar structural improvements.

Participants must apply with their state's program administrator and there are restrictions for eligibility; one of the primary ones is income. To see if your state is participating and to apply, visit: http://www.waptac.org/grantee-contacts.aspx


REAP GRANTS FROM $2,500 - $250,000
The Department of Agriculture's Rural Energy for America Program (REAP) is aimed towards agricultural producers (at least 50% of income from agriculture) and small rural businesses. States participating in REAP offer:
Renewable Energy System Grants

- $2,500 minimum
- $500,000 maximum

Energy Efficiency Grants:
- $1,500 minimum
- $250,000 maximum
The application deadline for this grant program is March 31st, 2017.
Loans
The Office of Energy Efficiency & Renewable Energy offers PowerSaver loans for homeowners to make home energy efficiency and renewable energy upgrades or improvements.
To see which loans and qualified lenders are available in your state, check out the agency's map here: https://energy.gov/eere/buildings/maps/powersaver-loans.
 
POWERSAVER—ENERGY UPGRADE LOAN UP TO $7,500
This type of loan is for smaller projects such as insulation, air and duct sealing, water heating, and upgrading or replacing heating and cooling equipment. This is an unsecured consumer loan—no home appraisal is required.


POWERSAVER—FIRST MORTGAGE UP TO FHA LOAN LIMITS
This loan is for a home purchase or refinance. It can be used for energy efficiency improvements as part of an FHA 203(k) rehabilitation first mortgage when purchasing a home or refinancing an existing mortgage. For loan limits visit, https://entp.hud.gov/idapp/html/hicostlook.cfm.


POWERSAVER—HOME ENERGY RETROFIT LOAN UP TO $25,000
This is a second mortgage for primary residences made available by the DOE to help fund: solar PV, solar hot water, geothermal, or
…
read more!

Data driven platform for eco home listings. "The Zilow for eco home listings" but we are so much more. VGH provides eco and energy efficiency information such as energy efficiency scores, eco certs (LEED and Energy Star), eco features like solar. Sellers can accurately market their listings for free or upgrade them. Thousands of listings.
( 0 ) Ratings
( 0 ) Discussions
( 0 ) Group Posts
Reply/Leave a Comment (You must be logged in to leave a comment)
Connect with us!
Subscribe to our monthly newsletter:
Read More


Sponsored Listings
Related Posts
Read More